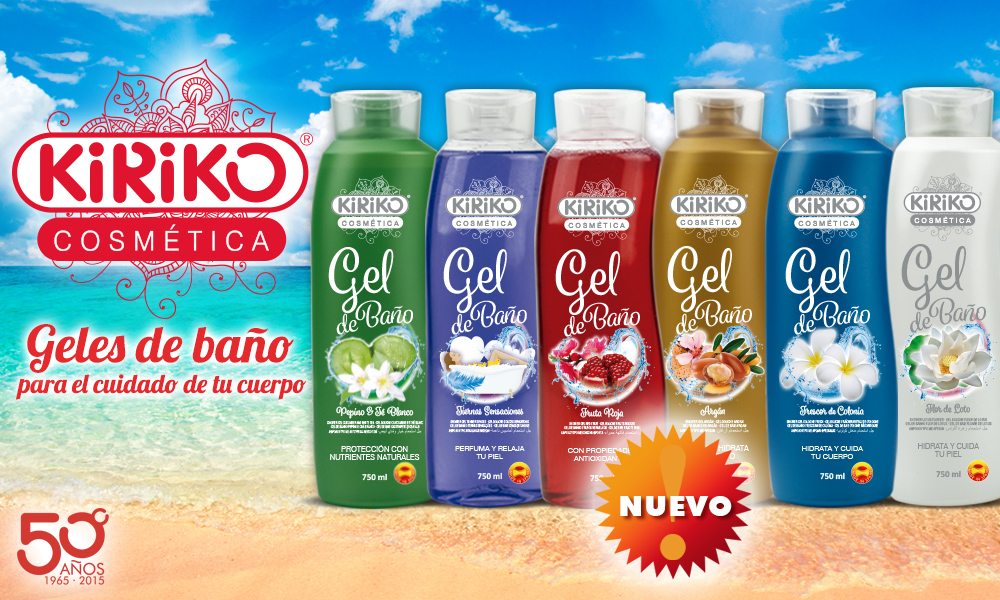 NEW: Shower gels by Casa Kiriko
We are happy to launch the new shower gels by Casa Kiriko, available in 6 fragrances with different properties and benefits for your skin.
Our new shower gels, that have new and very attractive aromas, have been developed with ingredients derived from natural lipids and are suitable for your hygiene and the daily care of your skin.
Lotus Flower
With a striking beauty, this aquatic plant moisturizes and nourishes the skin and stimulates your senses due to its fresh aroma. The lotus flower represents the resurrection, purity of the body, speech and mind,  since it emerges resplendent from the deep waters and closing up at night and blooming by day. Buddhists further believe that the main gods and goddesses were born on these flowers.
Red Berries
Red berries have a high antioxidant power, which is very beneficial for the skin. Our shower gel features a natural and relaxing fragrance, cleanses the skin and is suitable for the whole family.
Raspberries, currants, strawberries, blackberries, blueberries etc. not only have the red color in common but also their high content of flavonoids, which are one of the best known free radical neutralizers to delay the aging process.
Cucumber & White Tea
Cucumber is very rich in potassium, iron, calcium, phosphorus and magnesium besides being a water source par excellence. Its peel is used in cosmetic treatments as it helps to maintain your skin healthy: Who has not seen that classic image of any SPA with people having two slices of cucumber on their eyes? One of the greatest properties of white tea is its high antioxidant power that delays the aging process of the skin.
Our shower gel combines all these benefits and also leaves a pleasant and fresh aroma on your body.
Argan
This is a creamy shower gel that softens and hydrates your body. At this point, few people will be unaware of the benefits of argan oil for the skin, hair and body. Native to the southwestern region of Morocco, argan tree seeds contain important vitamins, minerals, fatty acids and antioxidants which moisturize the skin and prevent its aging.
Fresh Cologne
If you like to take a shower in the morning, to start the day well, this shower gel is what you need: It moisturizes and nourishes your body with a very fresh, soft and pleasant aroma that stays lightly impregnated on the skin. Our Fresh Cologne shower gel has a creamy texture that produces a pleasant foam when combined with water.
Tender senses
Our ideal option if you are looking for a shower gel that helps you to relax after a long day. Its intense yet gentle perfume wraps around your skin and relaxes your body and mind. And its creamy foam moisturizes and nourishes your skin.