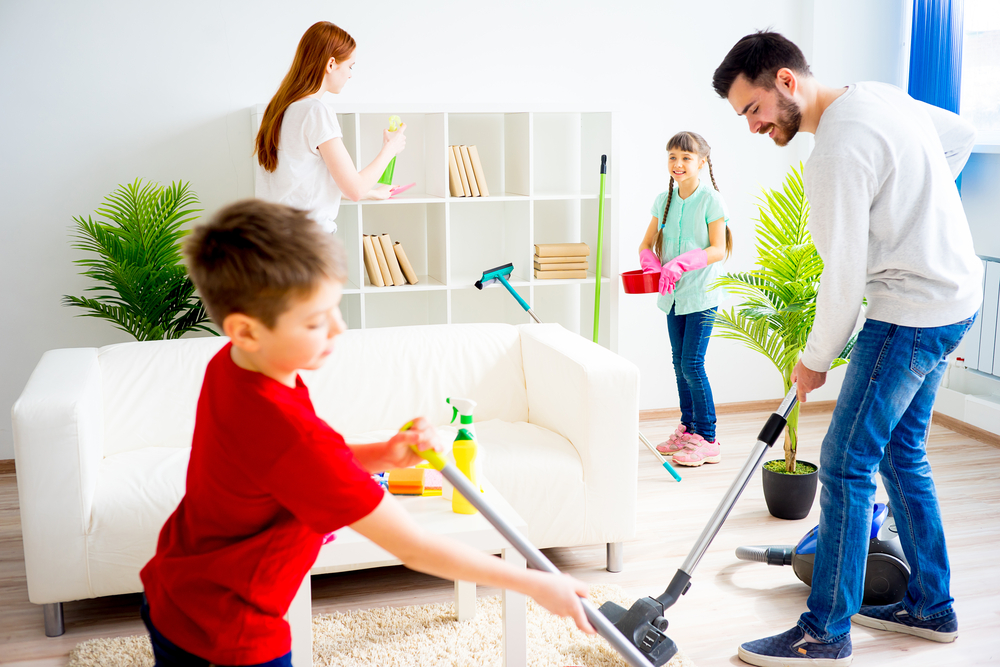 The 5 essential cleaning products at home.
You only need five cleaning products for the whole house.
Forget about accumulating one product after another. Even if you see that they want to sell you a specialized liquid for a certain corner of the house, we really need very few. With this you will save much more and leave everything completely clean. What do you need to clean your house perfectly?As we told you, only five products are necessary. Although you can always supplement with an air freshener, concerning cleaning, this is all you need.
 Bleach. This magnificent disinfectant is perfect for every corner of your home. It ends with all kinds of bacteria, fighting the mold in an outstanding way. You can also use it with the cleaning of the dishes, although only a few drops are needed. Keep in mind that being very concentrated can be dangerous in contact with the skin, since it produces skin burns and it is highly toxic.
Dishwasher. Essential for daily dishes cleaning. For a better experience, a concentrated gel is preferable, which achieves high efficiency with the lowest possible product quantity. You can find some version with a touch of bleach, but if you do not have it, you can always add a couple of drops, being precise to rinse very well.
Ammonia. This powerful liquid is essential for the most difficult spots in the house. In the kitchen it is optimal against grease stains. If you use it in the bathroom, you will achieve an unbeatable shine and remove all the limescale you find. It is also very useful for stains on carpets and sofas. What you must take into account is the ventilation of the places where you apply it, due to the gases that it gives off. Dilute it in water to lower its level of toxicity.
Detergent for clothes. Indispensable in all homes. There are many possibilities, whether for light or dark clothing, with or without bleach, liquid or powder, with or without fragrances. You have several options to give your clothes the feeling and aroma that you like. You just have to choose the appropriate one.
Multipurpose and glass cleaner. Optimal for all surfaces, this multi-purpose liquid is the key piece you need to complete the basic household cleaners. As you can appreciate, it is also glass cleaner, so you should not fear because these are scratched, but on the contrary, they will look shiny. As simple to use as pour it on a completely dry cloth and apply on the surface to be cleaned.
With these cleaning products you will keep your house untouched. You are lucky to have a brand that every time manages to convince more users and that, day by day, is renewed with new cleaners, suitable for all preferences. With Kiriko at home, you breathe better! Do you have too many cleaning products? Do not fill your house with dozens of cleaners. We help you clean your entire house with only 5 products.