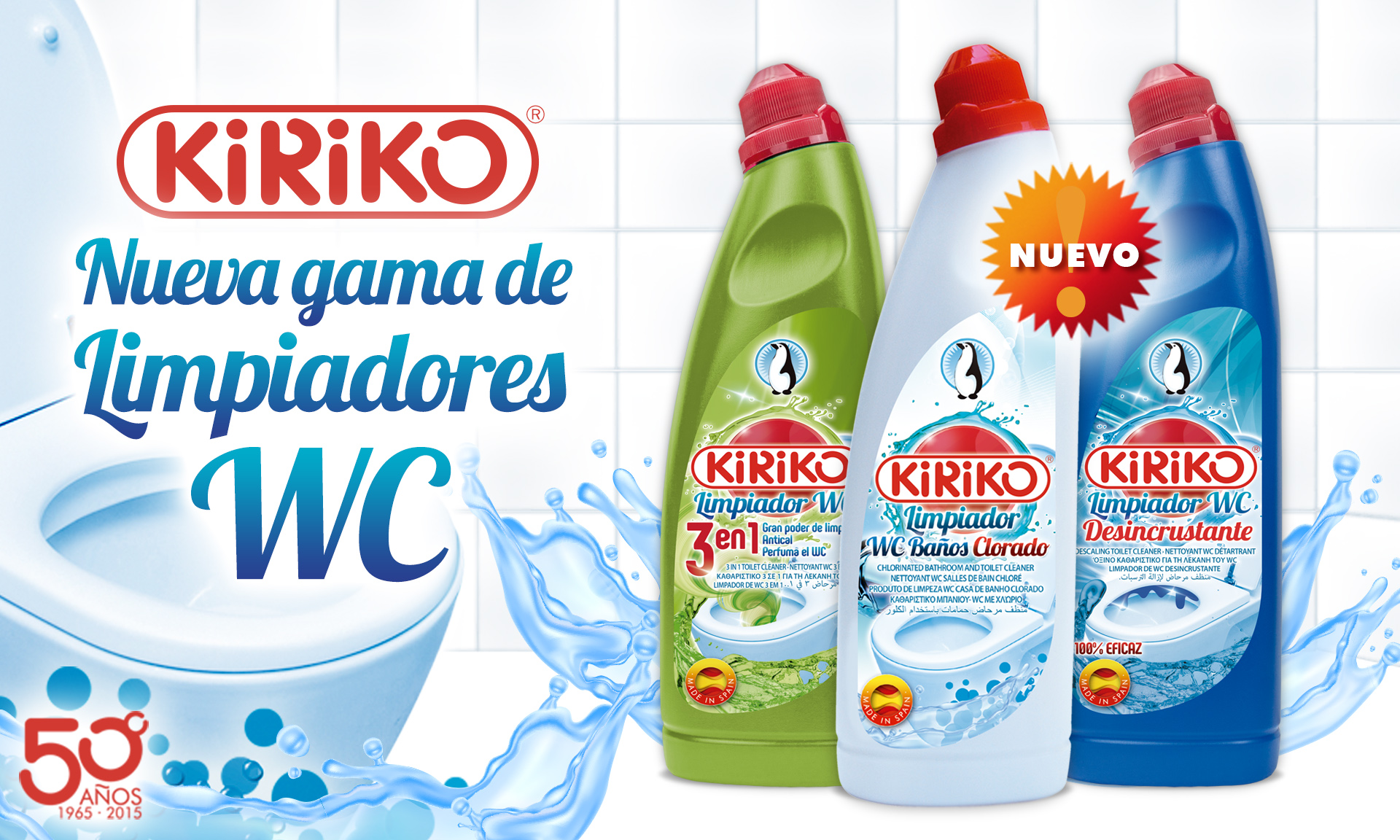 Hygiene in your bathroom is essential, but not all the products provide you with the best protection.
As well as the other bathroom elements, the WC cleaning is very important. Many times, due to poor hygiene or lack of ventilation, bacteria and mold appears. Therefore, here is what you need to do in order to leave your bathroom completely clean and sanitized.
Why is it imperative to have an impeccable WC?
The faecal remains of the toilet usually produce the appearance of bacteria that, in turn, if not eliminated correctly, can result in the onset of infections in our body.One of the usual mistakes that are usually made when doing the cleaning is to spend a lot of time inside the toilet and just give a pass by the outside. Both outside and inside must be disinfected. An ideal product to achieve a proper hygiene is the Kiriko WC cleaner (the one of the penguin). Thanks to its composition with bleach, you can eliminate all bacterial residue reaching all areas of the toilet.
How to prevent the bathroom from becoming moldy?
Humidity is also a continuous problem in the bathroom, especially after showering. If there is not enough ventilation in your bathroom because there are no windows, you can always turn on an extractor or dehumidifier to help dry it.
Sometimes, despite the ventilation, there are some water drops in the shower curtain or splash on the shower walls. The usual cleaning allows to prevent this tireless mold which is so dangerous for our body. But not all the products achieve to eradicate the mold completely. Again, KIRIKO bleach will help you.
Do not forget to dry properly, with a dry cloth, after cleaning with your Casa Kiriko products. Achieve an impeccable bathroom WC with the new KIRIKO WC cleaner, the ones of the penguin.