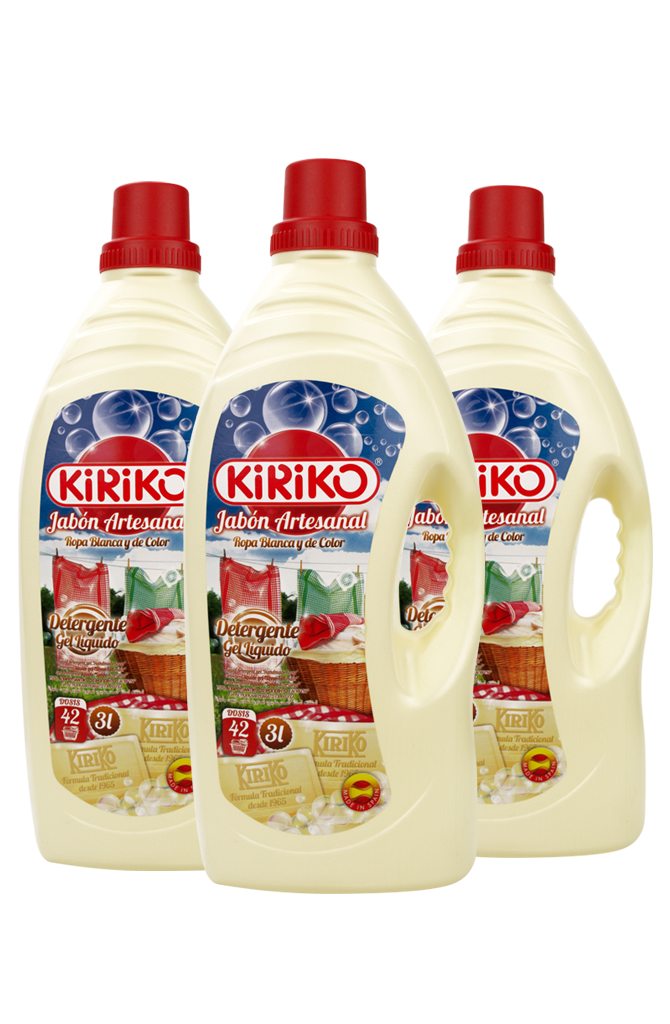 NEW PRODUCT: Liquid Laundry Detergent 'Traditional Soap'
We are happy to introduce our new liquid laundry detergent 'Jabón Artesanal' or 'Traditional Soap'.
On Casa Kiriko's 51st anniversary, we decided to offer a new liquid laundry detergent for white and coloured clothes, hand or machine wash, made with the traditional formula that gives such good results since 1965: A detergent with the intense and pleasant perfume of handmade Marseille soap.
"Savon de Marseille"
Marseille Soap is a worldwide known traditional soap made from vegetalbe oils that has been produced in the area of Marseille, Southern France, for about 600 years. In fact, the first documented soapmaker was recorded around 1370.
More than 300 years later, in 1688, King Louis XIV introduced new regulations in order to limit the use of the name 'Savon de Marseille' to soaps made exclusively in the Marseille area and based on olive oil only, imitating the 'Jabón de Castilla', soap of Castile. This law is still in force, although it has since been amended to allow the use of other vegetable oils.
Today Marseille soap contains mostly three oils: olive oil for its cleansing power, copra oil for its sparkling power and palm oil that protects and respects the hydrolipid layer of the skin.
The result is a creamy and natural soap that is not only a beauty ally but also a good product for home cleaning and especially the washing of clothes.
Casa Kiriko's Liquid Laundry Detergent 'Traditional Soap' with the perfume of Marseille Soap perfume, available in 3000 ml bottle, 42 washes.