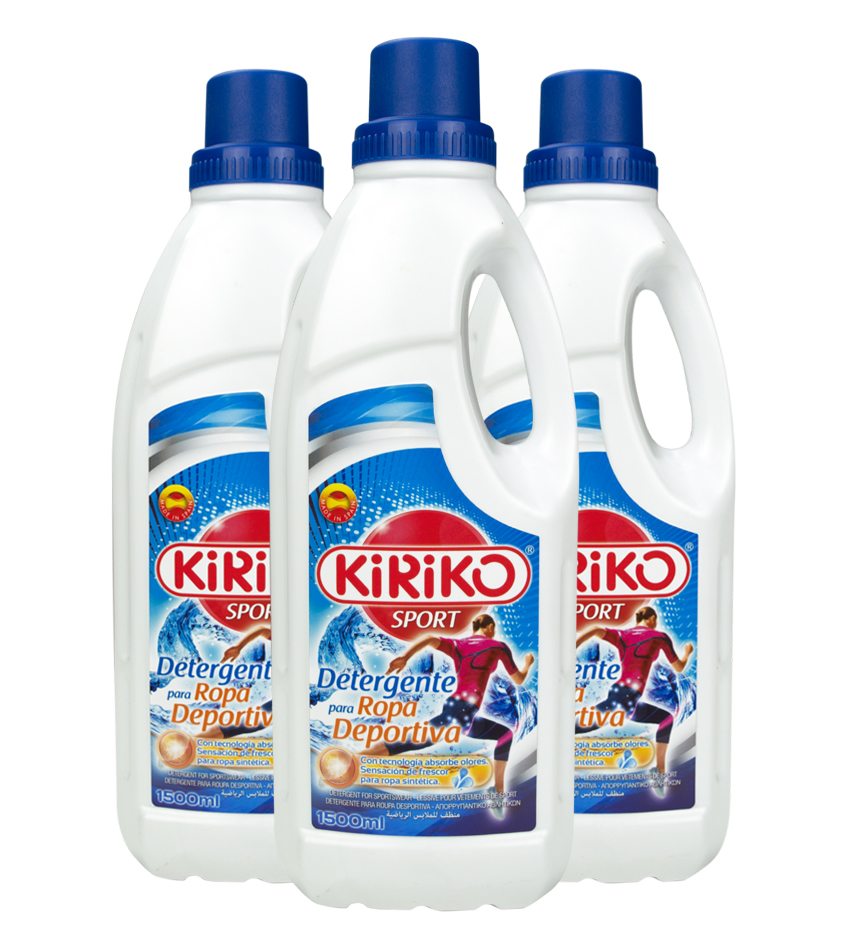 NEW PRODUCT: Liquid Laundry Detergent for Sportswear
The research and production departments of Casa Kiriko have developed a new specific laundry detergent for workout clothes made of technical and synthetic fabrics.
The new liquid laundry Detergent for Sportswear by Casa Kiriko is the result of an exhaustive study of sports garments made of specific synthetic and technical fabrics. Since these are completely different from tradicional fabrics, they also need to be treated with extra care, especially when washing.
Sportswear requires a multifaceted detergent that thoroughly cleans even at low temperatures and short washing cycles, that eliminates the smell but won't harm the colours nor the technical properties of good workout gear. Requirements which our new detergent meets perfectly.
Washing tips
Wash your fitness gear as soon as possible and, above all, do not leave it in the laundry basket for a long time, mixed with other laundry. If you can not wash it quickly, let sweaty clothes air out and dry immediately.
Choose the specific sportswear program of your washing machine, add Casa Kiriko's new liquid Detergent for Sportswear and select the high speed spin, if you want the clothes to dry quickly in order to use them the next day.
The specific Detergent for Sportswear by Casa Kiriko cleans thoroughly, removes all odors, stains and bacteria, maintains the elasticity, integrity and functionality and leaves a fresh and pleasant fragrance on your workout gear.