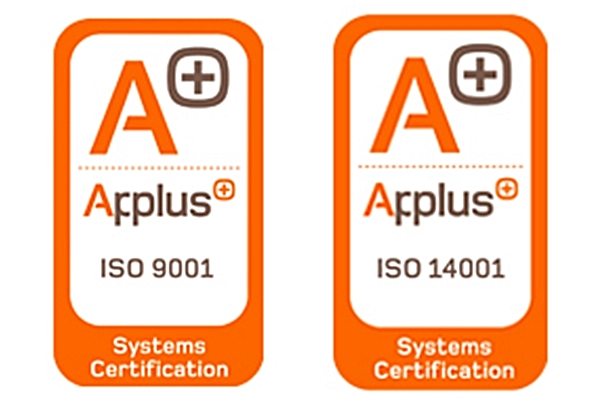 UNE-EN ISO 14001:2015 and UNE-EN ISO 9001:2008
Being aware of the importance of quality assurance and environmental management in any business, Casa Kiriko has always complied and will continue to comply with all current and future standards.
That's why we have achieved the renewed official certifications UNE-EN ISO 14001:2015 and UNE-EN ISO 9001:2008: They  confirm our commitment to offer our customers not only the highest possible quality of our products but also top-quality production processes always bearing in mind the maximum respect for the natural environment.
ISO certificates require compliance with a series of procedures, which are evaluated by an external audit, on quality and quality management, established by the International Organization for Standardization (ISO).
ISO 9001:2015 sets out the criteria for a quality management system. is based on a number of quality management principles including a strong customer focus, the motivation and implication of top management, the process approach and continual improvement.
ISO 14001:2015 specifies the requirements for an environmental management system that an organization can use to enhance its environmental performance. It helps achieve the intended outcomes of its environmental management system, which provide value for the environment, the organization itself and interested parties.
Having both certificates confirms that Casa Kiriko is committed to the quality of its products, services and production processes, to continuous technical innovation and to respect to the environment. The certificates also corroborate the work we have done in the last 51 years and the work we will continue to do, day by day.