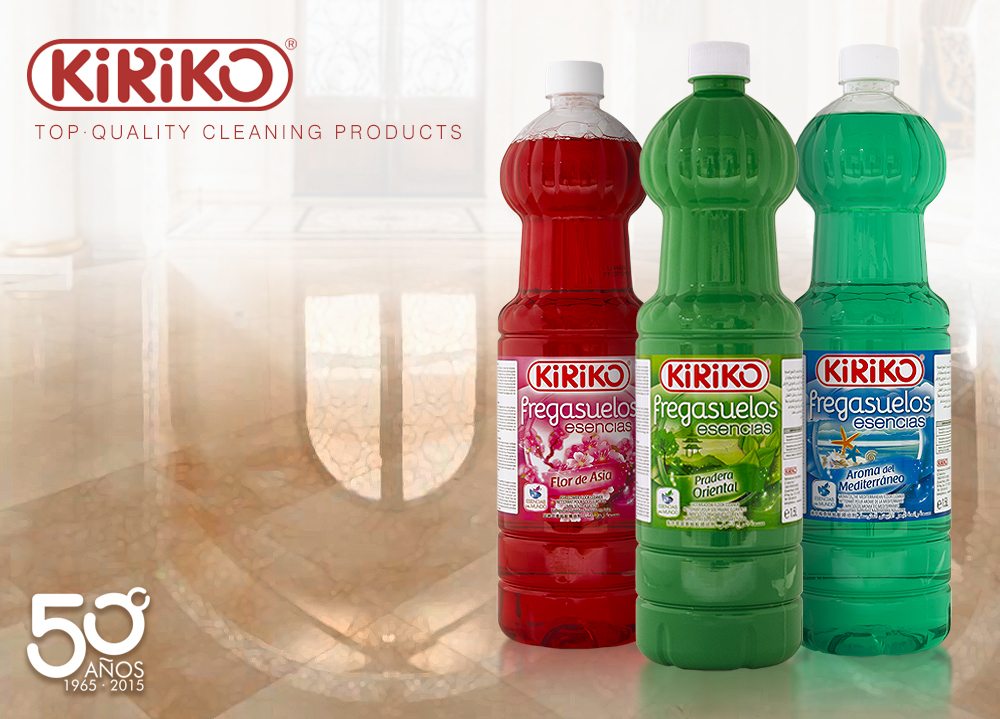 NEW PRODUCT: Fregasuelos Esencias – Floor Cleaning Liquids "Essence"
We are proud to present Casa Kiriko's range of "Fregasuelos Esencias", our new floor cleaning liquids that leave your floors clean, hygienic and shiny with a flavour that evokes natural sensations in your home.
The R&D Department of Casa Kiriko has gone a step further and developed a new, more thoughtful range of products for the cleaning of the floors in your home.
Our new Freguasuelos Esencias (Floor Cleaning Liquids Essence) clean your floors, leaving them hygienic and shiny. But they also leave a pleasant scent throughout your place that evokes new and natural sensations reflecting the essences of Asian Flower (Flor de Asia), Eastern Prairie (Pradera Oriental) or Mediterranean Aroma (Aorma del Mediterráneo).
Available in 1.5 liter bottles, the new floor cleaners are suitable for ceramica or porcelain floors, natural stone, marble or granite, microcement, vinyl or PVC.
This new range adds to the already wide range of Classic Floor Cleaners by Casa Kiriko, available with 12 different fragrances, in addition to our Red Bottle Cleaner and the special cleaner for laminate and parquet flooring (Tarima y Parquet).
Fregasuelos Esencias by Casa Kiriko: For clean floors without stripes and a pleasant smell of nature in your home.